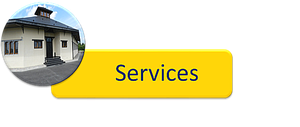 Our team is able to assume technical projects in the industrial field,
 buildings, expert reports, in FRANCE and ABROAD.
We work on new buildings and existing as well. We can
intervene at all stages of a project, namely :
-> For industrial projects
Calculation notes, loading datas
Bills of quantities, material orders
General arrangements
Details drawings
Preparation of workshop (workshop drawings).
We realize all needed tweaking in order to guide your technical solutions towards optimum choices.
-> For building projects
Succinct preliminary drafts
Detailed preliminary drafts
Tender documents for companies
Assistance of building owner
Bill of quantities, material orders
Site supervision and technical coordination
-> For judicial or private audits
Research on the issue
Compliance with the adversarial system 
Technical solutions for possible repairs and development of associated files (calculation notes, drawings, ...)
Completion certificate